Automate your
process!
Azeno s a software company that helps other business to Automate the process. It has been designed following Best Practices, SEO, Accessibility, ... Great Page Speed, image optimization, sitemap generation and more.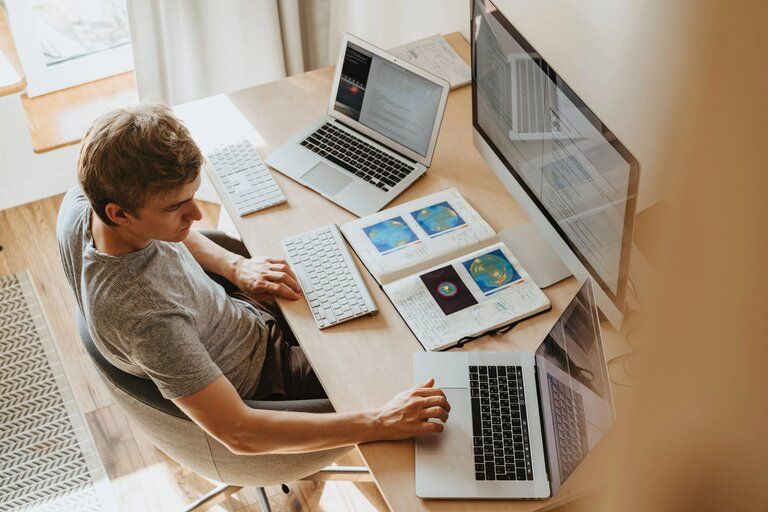 ABOUT US
Our mission
Azeno is a company that specializes in providing automation solutions to clients. Our mission is to make sure that our clients have control over their processes and are able to use their creativity in the most efficient way.
Automation
Automation has become an essential part of many businesses, as it allows them to streamline their processes and increase efficiency.
Zen
Zen is a mindfulness-based approach to understanding the needs of clients and providing constructive communication.
Excellency
Whether you are providing a good product or service, it is important to understand the needs of your clients and strive for excellence in everything that you do.
Neat
Neatness is the foundation of any successful project or task because it allows us to make sure everything is in order and nothing gets overlooked.
Objectivity
Objectivity is a key factor when it comes to achieving any goal. It is important to set SMART objectives that are clear and achievable in order to increase the chances of success.
SERVICES
Our Service
Software development services are the key to creating a successful web presence. Whether you want to create a website, mobile app, or software solution, having the right team of developers can make all the difference.
Building website
Website development is a complex process that requires the right technology to make it successful. With the right technology (Qwik, Angular, React, Bootstrap), developers can create websites that are functional, secure and user-friendly.
Automation
Automation service for software companies is an essential tool for optimizing and accelerating processes within your organization. With the use of leading technologies such as Node.js, Python, Angular, Vue, Docker and Linux, we offer a complete and efficient solution.
Mobile App
Flutter is one of the most popular frameworks for mobile app development today. It is built on dart programming language and uses a (MVVM) architecture that allows developers to quickly create high-performance native apps for both Android and iOS platforms.
Dashboard
Dashboard development (for RM, ERP sistem) is a crucial part of any business's digital presence. Angular, React, Bootstrap, Material, and Sass are some of the most popular technologies used in dashboard development today.
Consulting
Consulting and maintenance are two of the most important aspects of any business. Consulting helps companies understand their current situation, while maintenance helps them improve.
Storage
The storage and deployment of applications is an essential part of any software development process. With the right technologies, developers can ensure that their applications are stored securely, deployed quickly and easily maintained.
PROJECTS
Our work
We strive to provide an excellent service at a competitive price, so you can be sure that your project will be completed on time and within budget.
Obtine-EORI.ro offers complete services for obtaining the EORI number for individuals/legal entities.

obtine-eori.ro

Tri-wall there are a Roamina company and our teams are working together worldwide to deliver the best packaging solutions locally.

www.tri-wall.ro

GEGAV PRINT is a company from Suceava that offers high-quality printing services at favorable prices.

gegavprint.ro
Reviews
Our clients
We provide very good service to our customers and are always looking for ways to improve. Testimonials, feedback and reviews from our customers are an important part of this process.
I am grateful to the Azeno team for the order management and payment system. Efficient, intuitive and secure, it has improved my business efficiency and customer confidence. Thank you for your professionalism and excellent service!
Florentina
3 STEP EORI SRL
The pricing and administration system that Azeno developed for my company was exactly what I was looking for. Efficient and intuitive, it brought a great operational advantage. Thanks Azeno for the great solution!
Iulian
TECHDELIVERY.RO SRL
CONTACT
Let's create more tools and ideas
We provide the best possible service for our clients and are always looking for ways to improve. Our client testimonials, feedback, and reviews are an important part of that process.